Nesconset Fire Department
Chief of the Department
Frank Ragona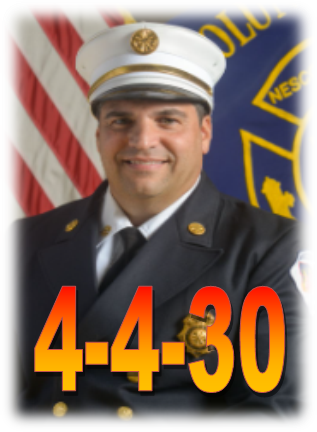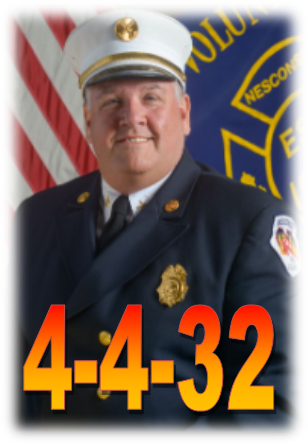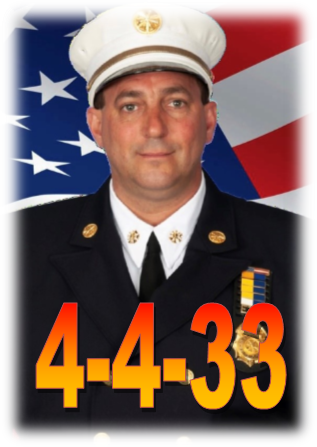 1st Assistant Chief 2nd Assistant Chief 3rd Assistant Chief
Daniel Madden Christopher Zarnitz Albert J. Anderson Jr.
During an emergency, the Chief of Department and his Assistants are responsible for the safe and efficient operations of the department. They coordinate the efforts of all members responding to the alarm, along with coordinating the operations of other responding mutual aid Fire Departments.

The Chief of the Department works with the Board of Fire Commissioners to ensure all resources of the Fire Department are available and prepared for the next alarm. This includes the continual training of the members, recruiting of new members and having all equipment ready at a moments notice. The Chiefs are the Operating Managers of the Department , and direct all activities and operations of the members and vehicles. With the assistance of the Company Officers.
Please feel free to email any Chief if you have any concerns, questions or comments. Thank You
The Nesconset Chiefs are proud members of the following organizations :
Suffolk County Fire Chiefs Organization
The Smithtown Fire Chiefs Council
The National Association of Fire Chiefs
New York State Association of Fire Chiefs
Congressional Fire Service Institute
FASNY
Ex Chiefs of the Nesconset Fire Department

Anthony Sprofera - 1936

William Campioni - 1968 - 1969

Louis Vion - 1937 - 1938

Joseph Andreoli - 1970 - 1971

Eugene Mays - 1939

Nalio D'Orazio - 1972 - 1973

H. Nadig - 1940

Patrick Cerbone - 1974 - 1975

Peter Sprofera - 1941

Charles Puleo - 1976 - 1977

E. Hagerson - 1942 - 1944

F. George Haubiel - 1978 - 1979

Otto Lammerich - 1945

Roger DeRocco - 1980 - 1981

Karl Kirsch - 1946 - 1947

Ross Huffer - 1982 - 1983

Fred Haubiel - 1948

Albert Anderson Sr - 1984 - 1985

R. McManus - 1949

James Trube - 1986 - 1987

John Schotland - 1950

James Goelz - 1988- 1989

Lawrence Mays - 1951

Vincent Puleo - 1990 - 1991

Frank Conrad - 1952 - 1953

Steven Gillan - 1992 - 1993

Anthony Vion Sr. - 1954

Gregory Anderson - 1994 - 1995

Harold Carnie - 1955

Andrew Normandeau - 1996 - 1997

Frank Devione - 1956

Niel Zanfardino - 1998 - 1999

Frank Gorman - 1957

Thomas Guerriere - 2000 - 2001

William Pipes Sr. - 1958 - 1959

Edward Swenson - 2002 - 2004

Russell Applegate - 1960

Kevin Zanfardino - 2004 - 2006

Robert Martin - 1961 - 1962

AJ Anderson Jr. - 2006 - 2008

William Voges - 1963 - 1965

Michael Wichtendahl - 2008 - 2010

Frank Bernabeo - 1966 - 1967

Tod Hutchinson- 2010 - 2012